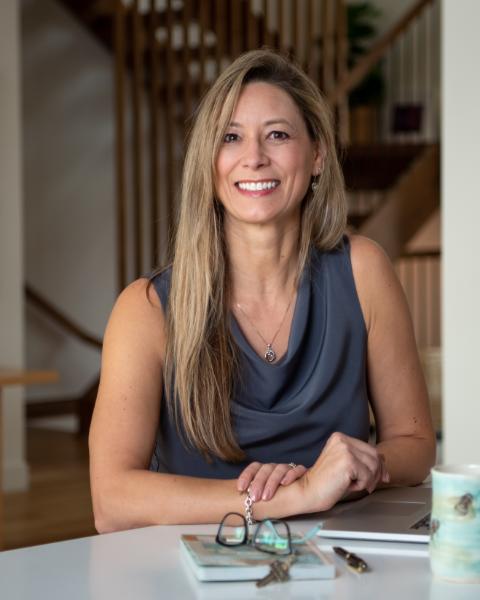 ROYAL LEPAGE WESTWIN RLTY.
800 Seymour St.
Kamloops
V2C 2H5


Home is more than a place....
It's a feeling.
Residential
Any
Single Family
Half Duplex
Townhouse
Condo/Apartment
Full Duplex
Triplex
Fourplex
Mobile
Modular
Lots/Acreage
Farm
Recreational
Commercial
Any
Building Only
Building & Land
Business & Leasehold
Business & Property
Business Only
Land Only
Multi-Family
Industrial
Min Price
Any Price
$25,000
$50,000
$75,000
$100,000
$125,000
$150,000
$175,000
$200,000
$250,000
$300,000
$350,000
$400,000
$450,000
$500,000
$550,000
$600,000
$650,000
$700,000
$750,000
$800,000
$850,000
$900,000
$950,000
$1,000,000
$1,250,000
$1,500,000
$1,750,000
$2,000,000
$2,500,000
$3,000,000
$4,000,000
$5,000,000
$6,000,000
Max Price
Any Price
$25,000
$50,000
$75,000
$100,000
$125,000
$150,000
$175,000
$200,000
$250,000
$300,000
$350,000
$400,000
$450,000
$500,000
$550,000
$600,000
$650,000
$700,000
$750,000
$800,000
$850,000
$900,000
$950,000
$1,000,000
$1,250,000
$1,500,000
$1,750,000
$2,000,000
$2,500,000
$3,000,000
$4,000,000
$5,000,000
$6,000,000
Min
Any
200 Sqft
300 Sqft
400 Sqft
500 Sqft
600 Sqft
700 Sqft
800 Sqft
900 Sqft
1,000 Sqft
1,100 Sqft
1,200 Sqft
1,300 Sqft
1,400 Sqft
1,500 Sqft
1,600 Sqft
1,700 Sqft
1,800 Sqft
1,900 Sqft
2,000 Sqft
2,500 Sqft
3,000 Sqft
3,500 Sqft
4,000 Sqft
4,500 Sqft
5,000 Sqft
6,000 Sqft
Max
200 Sqft
300 Sqft
400 Sqft
500 Sqft
600 Sqft
700 Sqft
800 Sqft
900 Sqft
1,000 Sqft
1,100 Sqft
1,200 Sqft
1,300 Sqft
1,400 Sqft
1,500 Sqft
1,600 Sqft
1,700 Sqft
1,800 Sqft
1,900 Sqft
2,000 Sqft
2,500 Sqft
3,000 Sqft
3,500 Sqft
4,000 Sqft
4,500 Sqft
5,000 Sqft
6,000 Sqft
Steps to Home Ownership
Choosing to purchase a home can be an emotional and complicated process, especially for first-time home buyers. I am here to help guide you through each step of this journey, beginning with the decision of whether or not to buy.
Step 1. Make the decision - are you ready to be a homeowner? It is important to balance the pros and cons of homeownership vs renting. Consider your financial situation, whether or not you will enjoy the freedom of doing your own renovations and improvements, and what your lifestsyle needs are. If you make the decision to buy, then it's time for the next step!
Step 2. Choose a real estate agent – the person that you decide on to guide you through the process of searching for a home should be one that you trust and respect. Your house is a place you are proud to call 'home' and I'm someone that takes great pride in finding first-time, next and dream homes that fit every lifestyle. As your REALTOR®, I will have your best interests in mind as we start with step number three.
Step 3. Identify your wants and needs – Needs and wants are very different in home ownership. A 'need' is something that your new property must absolutely have (number of bedrooms, walking distance to a school, etc) whereas a 'want' is something that it 'would be nice to have' (a walk-in closet perhaps, or a vegetable garden). The timeline for your purchase is also something that could be considered either a want or a need, depending on if you are relocating for a job and want to start at the beginning of the school year, for instance.
Step 4. Get Pre-Qualified – It's important to figure out how much you can afford to spend before you start looking for a home. I will help you to find a lender who will work with you to determine how much of a down-payment you can afford and what expenses to expect, then get you pre-approved to protect you against rising interest rates before you find your dream home. With the right experts on your side, the complicated task of financing your home can be less daunting.
Step 5. Find the home of your dreams – It's time! Working together closely, we will narrow down the search for your home using your list of wants and needs, and start touring those you are interested in. Remember to take notes and perhaps pictures – or even bring a friend for a second opinion. Don't be afraid to visit lots of homes before choosing one. Revisit promising homes and keep records of each home's energy rating, utility costs and major repairs.
Step 6. Make An Offer – Congratulations!! You've found a home that fits your budget and put together your homebuying team. Now it's time to make an offer and close the deal! You should expect to negotiate. While the process can be stressful, it's all about making the best deal for you and the seller. I, as your REALTOR®, will use my knowledge and skills to get you the best price possible, then make sure you are aware of the closing costs and inspections that may need to be completed.

***Don't forget to set up your personalized search by clicking on the top right hand corner of this page!***
Consulting a REALTOR®
REALTORS® are members of The Canadian Real Estate Association who subscribe to a Code of Ethics and Standards of Business Practice. Members of the Vancouver Island Real Estate Board are members of both the British Columbia and Canadian Real Estate Associations.
The following is a list of services you can expect to receive from a REALTOR® when you buy a home:
A REALTOR® will fully explain the details of your working relationship (called "agency") so that you are clear as to when a REALTOR® is working for you or for the seller.
A REALTOR® has access to hundreds of current listings of homes for sale because of a co- operative system called the Multiple Listing Service® (MLS®).
A REALTOR® can provide you with a customized list of homes that best meet your needs -- size, style, features, location, proximity to schools, shopping, etc. - and then make arrangements for you to view those homes that appeal to you the most.
A REALTOR® will help you determine how big a home you can afford.
REALTORs® are familiar with the local lending market and can offer helpful advice.
A REALTOR® has no emotional ties to any type or style of home and can be objective in pointing out the merits of one home over another.
A REALTOR® will have information on zoning changes, taxes, utility costs and school and recreation services that could affect your decision to buy a home in a specific area.
A REALTOR® will assist you in negotiating the terms of your purchase, which can be a nerve- wracking process for someone who is not experienced in negotiating.
A REALTOR® will advise you of the legal process required in obtaining title and taking possession of your property; the costs associated with buying a home such as insurance, mortgage registration and legal fees will be explained in detail.
Source: Victoria Real Estate Board 2015
Getting Ready to Sell?
Move your property fast and for the highest selling price possible with these easy and affordable staging tricks that anyone can do.
~ Refresh your kitchen by changing the cabinetry hardware.
~ Rent a heavy-duty carpet cleaner and solution and do your carpets – they will look brand spanking new!
~ Highlight counter space in the kitchen and bathrooms.
~ Put countertop appliances and unnecessary items in storage.
~ Only showcase one or two family photos inside the house – store the rest away.
~ Slapping on a fresh coat of paint will do wonders for the whole place, or high traffic areas.
~ Give windows a good cleaning inside and out so the views are clear.
~ Plant fresh greenery and flowers in your front garden.
~ Put new towels and bath rugs in all of the bathrooms.
~ Replace older faucet fixtures with modern tasteful ones.
~ Give the front door a quick update with a fresh coat of paint.
~ Buy a new doorknob for the front door so the locking and unlocking is seamless.
~ Coordinate matching bedding and pillows to dress up the bedrooms.
~ Invest in large decorative mirrors to make spaces look larger.
Selling Your Home - Why it Pays to Use a REALTOR®
Before selling your home, you will need a clear understanding of the legal issues and potential pitfalls. One wrong action could result in a lot of cost and frustration, which is why it is essential to have a REALTOR® working with you, as he or she will make the sale of your home a successful and satisfying experience.
Greater exposure
REALTORS® use the Multiple Listing Service® (MLS®) to give your home maximum exposure. MLS® is a computer-based system that relays valuable information about your home to hundreds of REALTORS® and potential homebuyers.
Setting a price
Setting a price for your home is an important but difficult process. Again, this is where the services of a REALTOR® prove invaluable. REALTORS® have the experience to help you understand how the market works and decide upon a realistic price that meets your goals. REALTORS® also pre-screen potential buyers to make sure only those who are serious and financially qualified view your home.
REALTORS® will also develop a marketing plan to help your property receive maximum exposure. This will likely include placing your home on the MLS® system and placing a "For Sale" sign on the front lawn. The plan will likely also include arranging open houses for other REALTORS® and potential buyers, and developing advertisements and feature sheets/mailers to market your home.
Once you have accepted an offer to buy your home, your REALTOR® will help ensure that all the proper paperwork is completed. He or she will also make sure that both parties meet the necessary conditions outlined in the agreement.
Why working with a REALTOR® makes sense
When you work with a REALTOR® you will likely get a better price for your home than if you try to sell it yourself. Apart from the financial benefits, however, there is an extra measure of comfort and security that comes from having a REALTOR® on your side. Remember that REALTORS® are governed by a code of ethics and standards of business practice. They have also been trained and licensed under the provincial Real Estate Services Act to assist in transactions involving real property. When it comes to buying or selling property, using a REALTOR® just makes sense.
Source: Victoria Real Estate Board 2015
Want a resilient, compassionate and knowledgeable agent to help you buy or sell real estate in Kamloops and area? Lisa is who you should contact!
Earning Rookie of the Year along with the Sales Achievement award in her first year, and Diamond or Red Diamond award every year since, Lisa puts everything into selling your property for the highest dollar in the shortest amount of time OR finding your dream property.
Lisa was born and raised in Saskatoon, SK and moved to Victoria, BC as a 17 year old. Living independently in a new city, she quickly learned the value of hard work, independence and resilience. 13 years later, after completing high school and four years of CGA schooling, working in public practice and starting a family with the arrival of her son in 2001, she moved on to her favorite city, Kamloops, BC….which instantly became 'home'.
In 2003, her daughter arrived, and with her, came the urge to work from home. For 14 years, she was with a prominent Canadian direct selling business, learning the art of negotiation, networking, marketing and developing her skills as an entrepreneur, businesswoman and individual. She can't wait to use these skills to help you reach your Kamloops Real Estate goals, whether buying, selling or leasing! Married now, with two step-children who were also raised in Kamloops, she enjoys Kamloops and all it has to offer – outdoor fun with her family and pup, fitness, and amazing people!
Throughout the years she has always given back to the community with donations in time and money to fundraisers such as Ducks Unlimited, KMHA teams, SPCA, Heart and Stroke, Relay for Life along with many others. One of the main organizations she currently supports is Royal LePage's Shelter Foundation where she has been in the Top 10% of all supporters across Canada, which helps locally at the Kamloops Y Women's Shelter. Lisa has also contributed to Kamloops' Real Estate Association by serving on the Education Committee. Giving back has always been important and remains so today, which is why she donates to any charity of her client's choice for every Buyer or Seller who completes a real estate transaction.


!Home.view_full_search_screen!